On such a blog, which is dedicated to women, the first article could not be dedicated to women who have become role models and inspired us over time. The most beautiful thing about connecting the personalities of this range is that although they lived in different countries, at different times, they had different visions, they finally managed to resist and change the world, each in its own way.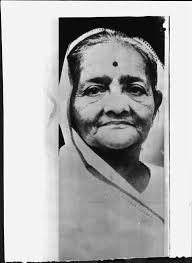 The most beloved is Kasturbai Gandhi, wife of Mahatma Gandhi, who at times was a source of inspiration for him. If one looks at his life in detail, he will also understand the power of this woman to stand by him and support him in the face of adversity. And of course let's not forget the fact that she herself was a politician and gave a great deal of help to a great many people.






But there are also women who have faced the difficulties of making their dreams come true, to help, to change the world !!! Initially, we will refer to Marie Curie, who discovered radio, polonium, studied radioactivity, received twice a Nobel Prize in Physics and Chemistry.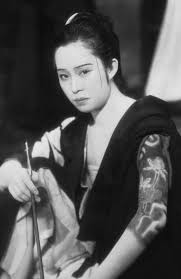 Anne Frank, the young Jewish girl who became known from her diary, recorded her daily life, which eventually survived. Nobel laureate Malala Yousafzai was shot in the head in a bus on her way to school. The Taliban regime did not allow girls to be educated. Komako Kimura marched in New York in defense of women's right to vote (October 27, 1917), Taramon Bibi known for her fight for women's equality in Bangladesh.



Kathrine Switzer was the first woman to run the Boston Marathon (1967). It is worth seeing how they tried to stop it !!!




One of my favorite in the world is Mother Teresa, who eagerly helped people who really needed it. The fact that her life and work have been called into question is something that, if they do, will be very sad for us.







It is necessary to refer to the Greek women who changed our world.

Melina Mercouri is such a woman who, in addition to her great career abroad (she also performed on Broadway), developed resistance during the Dictatorship of the Colonels, and used her reputation to raise awareness and help the Greece that she loved so much. She was expelled, her Greek nationality stripped of her, there were several attempts to assassinate her. Of course, noone can forget the campaign for the return of the stolen Parthenon marbles by Lord Elgin.


Maria Callas, with her particular vocal abilities, redefined the concept of lyric theater in modern times and made the lyric song known to the general public. Another woman, Amalia Fleming, in addition to her resistance, had a vision that came about ten years after her death, the creation of the Biomedical Science Foundation under the name of her husband.
Finally, we could not say something about the women of our lives, our mothers, who are role models, inspiration and exemplars for many of us. Many of them grew up under difficult circumstances, sacrificing themselves, their lives, their desires, their years to grow us up without missing anything from us.
To all these women and not only, we say today a big thank you for their efforts, with a special emphasis on the last ones, the mothers, whom we respect and love very much !!!!
Thank you!!!
Sources:
www.alfavita.gr
www.wikipedia.org
www.ladylike.gr