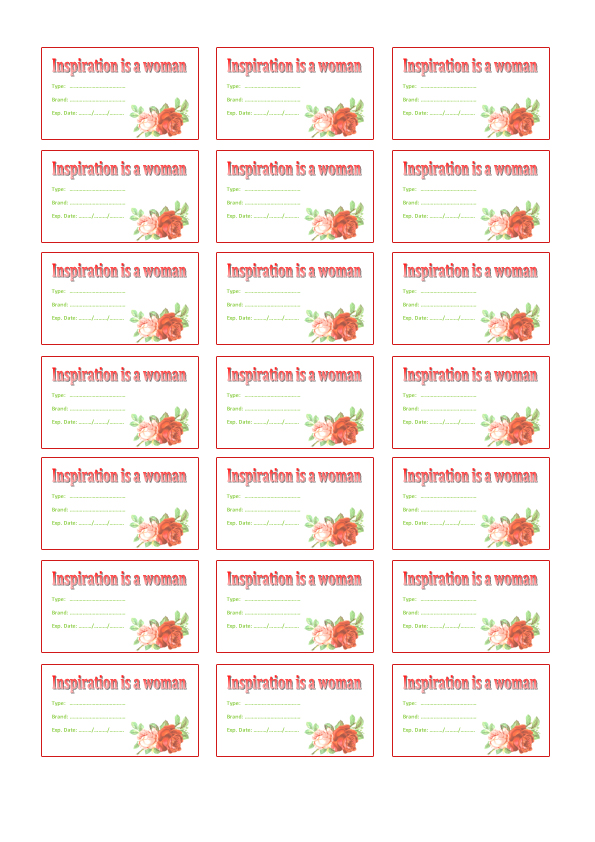 One of my favorite housework is the arrangement of the kitchen cabinets. It is the moment to be released from anything that we don't need or may have expired forgotten at the back of the taller cabinets. Then, everything comes back clean, sorted, refurbished and neat. I know, we all think that we know how to clean or refurbish our things, cabinets , cupboards, closets, but the thing is that we have to keep our minds open and see another opinion, another way to do things. At least, we can try and see if the different way could become our way to do our housework. After all, there is always a rookie, a new one who wants to try, who wants to learn. So, let's see how you're going to make it!
At first you take everything out and you have to clean the food cabinets inside and outside. Then, you check each item about the expiration date. In the next step you have to reorganize everything. You take each open and used package and you re-arrange them. You can put the food inside glass jar or Tupper.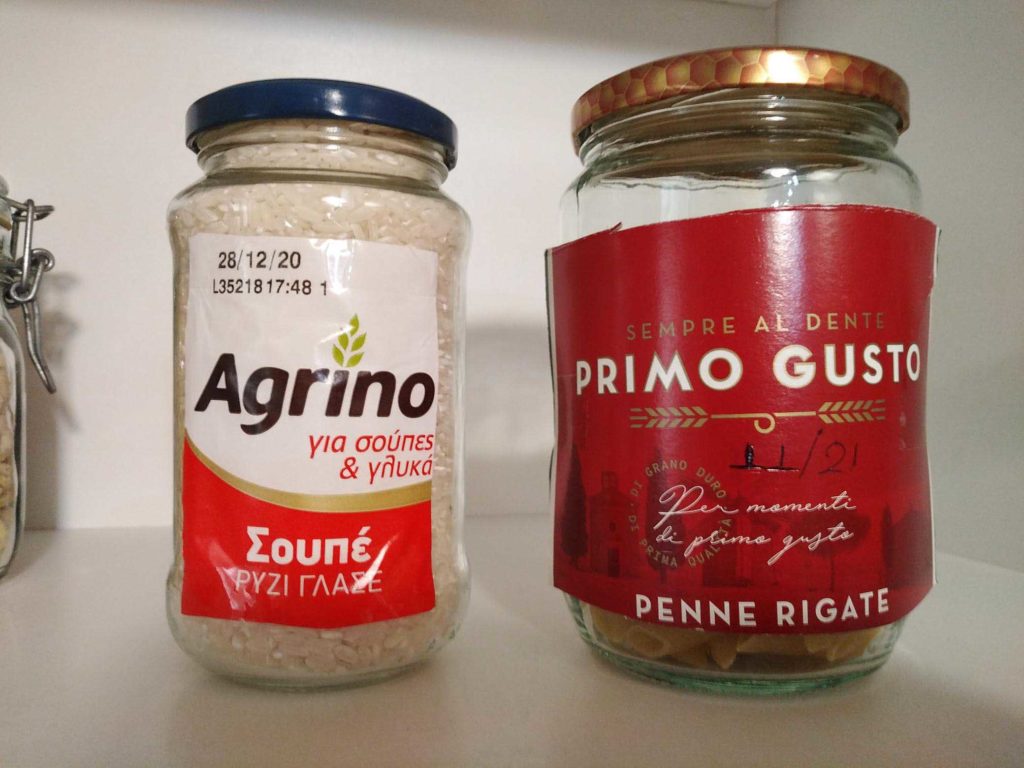 It would be very helpful if you put a sign outside of the jar or the tupper, showing what kind of food is inside and the expiration date. The brand would be also useful because for example pasta of different brand probably boil on different time. So, a nice idea is either to put a label with the type of food, brand and expiration date written, or cut the package with that important information and stick it on the jar. Of course there other ideas like using the blackboard labels or making your own labels. It's your choice. For our part, to help with the situation, we've made some labels for you.
By doing all that work you have all the necessary details and you put them more organized in the right place. You will have no open packages, no bugs and by putting one jar over the other you can make more space in case you don't have any.

The next thing you could do is to re-arrange the pans, dishes, cups, glasses and other staff you have in the kitchen. Put everything out and clean your cabinets. It doesn't matter if for a while you'll have everything out and everything is a mess. Check once more your cabinets and see if you could put them in a better and more organized way. Put those things you use more often somewhere that you could easily find and use them and put the other things that you don't usually need in the back of the cabinet or to another place. That way it would be easier to have them for use or to store them after.


Try to save space; try to put everything in a way that it won't be tough to take them for use. We should help ourselves more. We should think more about the small details that make us more tired and make more difficult our daily life. So, there is one solution…Think wisely!!!