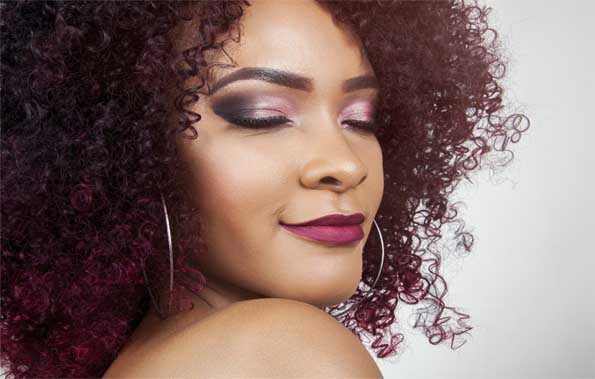 Every woman, among others, is called to be a good mother, housewife and wife. We have to be beautiful, well-groomed, clean and bright. How do we integrate our personal care into our busy schedule on a regular basis? The important thing is not to take care ourselves once in a while, but to establish it in our daily or weekly routine (see the post How to love yourself). In the post we will learn to take care of our face. In what ways will we transform it into a cleaner, brighter and more radiant face? Let's go see them in detail…
We should use products that are appropriate for our skin type and needs. For example a dry face has different needs. It is important to use appropriate products for our age. A girl at 25 years old has other needs than a woman at 65. We have to understand that a woman at 65 does not mean that she is not beautiful or that she cannot feel that way. Nor that we must resort to new methods and technologies, in order to feel beautiful. Of course we do not reject them, some women consider them necessary, and sometimes they may be. But I want to emphasize that we are not beautiful only in our youth, nor if we resort to more specialized solutions. Let us not forget that as long as we remember to love and take care of ourselves along with others, so much we will reciprocate to ourselves… All we have to do is dedicate the time we need.
Still, we must not forget the importance of water and nutrition. It's necessary to drink at least 2 liters of water a day to hydrate our body. Thus, we can increase the elasticity of our skin. Nutrition also plays its part. A proper diet will give us everything our body needs to be perfectly healthy and we will feel great physically and mentally! See information in our post about the Mediterranean diet. Regarding nutrition, we must give a special basis to vitamin C, which is very useful and its antioxidant properties help the body a lot. Vitamin C can be found in oranges and citrus fruits in general, in strawberries, kiwi, broccoli, cauliflower, red and yellow peppers, thyme, parsley.



We come home from work, we set the table, we help children with their homework, we clean the house, we cook for the next day… and in the end… we are exhausted and in the mood for nothing… Not even for our personal care… Big mistake… No matter how tired we are, we have to take care of ourselves. Let's look at the most practical issues regarding our facial care…
There are so many products that many times we either do not know in what order we should apply them or we are confused with what is suitable for our needs. Remember that each application must be at least one minute away from the next. Let's look at them in detail to help you put them in a row…
Facial cleansing needs to be done on a daily basis, at least once a day, if not twice. If we do it once, then it should preferably be in the evening.
Here is the eye cream, although it can be applied at the end, because we can eliminate it unintentionally as we use the following products. We need to use the cream for dark circles if we have a relevant problem. Dark circles are created not only by fatigue and insomnia, but also by other causes, such as colds, fluid retention, aging and of course by other causes such as smoking, genetic predisposition, stress, lifestyle, poor circulation, etc. Choosing to apply on the face preferably at night a cream with vitamin K, retinol, vitamin C, fruit acids or caffeine for 2-3 times a week, you will see significant signs of improvement.



The next move is the toning cleansing lotion. Many women are unaware of its usefulness. It is a liquid solution that contains many useful ingredients for the skin of our face, depending of course on the type of our skin.
The face serum enhances the effectiveness of the moisturizer, because it is applied and acts on the deeper layers of the skin, so it is used for deep hydration. There are enhanced radiance serums for lost facial radiance, moisturizing or anti-aging serums that contain ingredients that activate collagen production and smooth out the contour of the face and wrinkles.
If you are not used to this whole process, you may already be tired, but it is something you should do to see results. Dedicate this time to yourself… You worth it and you deserve it! Do not be discouraged! Look in the mirror… Smile at yourself and keep going…!
It is necessary to use moisturizing face day cream, because it will give you a softer, elastic, clean and hydrated skin. You can not use moisturizers appropriate for the whole body. It should be suitable for your skin type for best results. A routine in its use would be very useful, maybe after the bath or shower and of course always on a clean face. Apply in a circular motion on a slightly damp face.



UV protection sunscreen is used after face cream when it does not contain UV protection. It is necessary for our face, winter-summer, especially for us who live in countries like Greece with sunny weather many days a year. Let us not forget that our country has sun for at least 6 months a year. You can see information about solar radiation in our relevant post 8 Ways to be protected from Solar Radiation. Faces with discoloration or freckles on the face, need a sunscreen with colored face, so we can use it instead of makeup.
If you are ready to go out and need make up, it's time to apply it. Of course, do not forget that for a milder, but covering effect with a slightly longer duration, you can apply a combination of makeup and moisturizer or sunscreen.



This is the ideal morning combination of movements for a perfect skin result. When it comes to our evening facial care, things are a little different…
First, we use make-up remover and do a good facial cleansing. This is followed by exfoliation/peeling or scrub, which helps the skin to deeply cleanse itself of dead cells and in this way breathes better, while the removal of dead cells gives our face radiance. You need to do it once or twice a week.
Face mask we can use one type of mask or use multiple options per week to focus on different skin problems. And of course the season of the year also plays its own role in our choice.
The toning lotion follows to tone and moisturize the skin. Continue with the eye cream, serum and finish with the moisturizing night cream. The night cream is an essential tool, as it moisturizes and helps our skin to rebuild and regenerate our cells. And so we complete our evening facial treatment…



I know it looks like you have to climb a mountain. But try these essential moves and I guarantee you that your psychology will change too! You will feel renewed! And let's not forget that the result will be visible to those around you…!
Take time during the day to take care of your face… Make it shine; all you have to do is pay attention to what we said. Start now! Get up and begin… You won't regret it… You will feel beautiful again… You will be refreshed… You will radiate!!! You will remember your forgotten femininity!!!
Do everything we said and I look forward to your feedback about the results! Let me know how different you feel… Make a comment and share this experience with us… Remember… We are by your side!