How to make kid's picture frames
On our kids' 3rd birthday I was thinking about what gift should we offer to his friends who would come to our home for the birthday cake.
Making decisions
We wanted a handmade gift. I didn't want it to be a fancy gift, nor the most expensive one. But I would love to give something symbolic and something that would show an effort to please our little friends. Something they could see and remember their friend's birthday. After searching for ideas and my choices, I ended up with handmade frames. The theme of the party was Paw Patrol so I had to find a way to combine them.


Preparing the materials
In the beginning, I printed small labels with Paw Patrol puppies and used a variety of color glosses. The needed materials were canon paper, scissors, a cord for hanging the frame, a small silicone pistol, and silicone tubes. I had all the materials and I was ready to start. The next step was to start figuring out the shades I would use and think of all the possible combinations I could make.
Also, I cut some linguists and made small drawings with them. It was necessary to calculate the size of the canon I needed for each frame and cut out the corresponding pieces I needed for the canon paper. At this point, I was ready to start making the small frames.


Creative Result
To be honest, the result surprised me because I had made a very good effort and the result of the first ones encouraged me and created other designs. After a while, my hands and my imagination were constantly working on their own. Then I began to glue the small pieces of canvas paperback on the back so that it was not completely tight and there was an opening at the top of each frame. This way children's drawings or anything else could fit in pictures or anything moms would choose to put on for their child.
Finally, I had it!!! I had created an original souvenir gift for our little friends and had used cheap materials and a lot of imagination!
All things considered, remember that our kids are not necessarily interested in accurate or perfect creations. They are primarily interested in receiving a commemorative gift to remember their friend and it is of particular importance to them because in this way we show them that we thought and thanked them for coming to the party and also our little one who had his birthday would be pleased to offer a gift to his friends.
Below are the results for you to get ideas for your creations. Feel free to try it!!!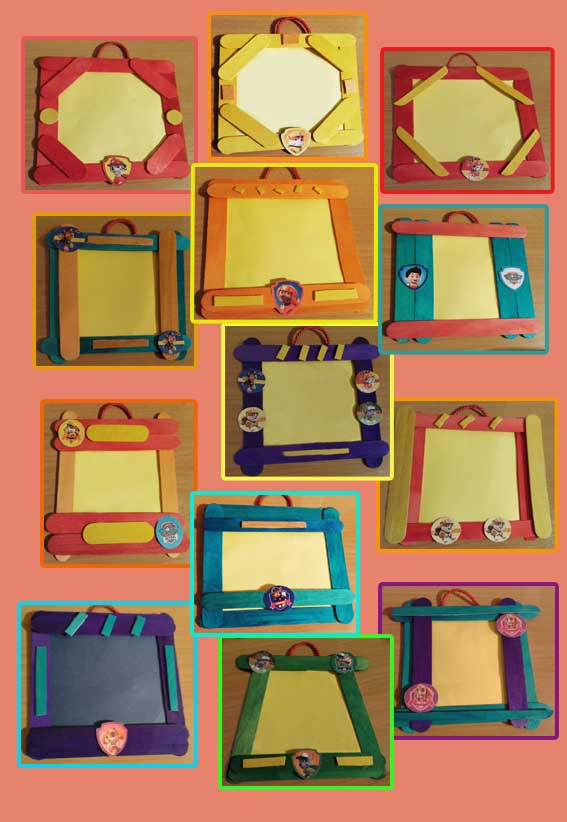 See how such a frame can change even more with a photo or image. You can even stick them on the wall of your child's room and make a beautiful photo collage!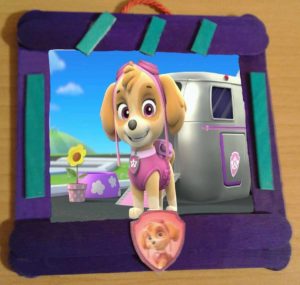 Remember that you can make your own favor party gift bags, like the paw patrol gift bags we had created for our kid's birthday party.
Keep creating!!!



See also:
How to make marker-cases
Why Parental Engagement is important for our kids
How to teach to count up to 100/200
The importance of program to children